The Arrival District will dramatically connect the entry of campus off Interstate 44 to the main academic campus through a series of landscape and building projects that also includes making synergistic connections to adjacent districts. The realignment of University Drive will unlock opportunities for development of new space north of the realigned University Drive as well as south of University Drive and west of Highway 63 in the area currently providing off campus housing units and retail services.
The Arrival District will provide S&T a front door fitting of its academic reputation. Key new facilities will support the goals of the arrival district and serve to reflect the energy and innovation of the University out to campus visitors and passersby. The associated landscape, site and wayfinding interventions will create a much safer and more amenitized environment for the campus community.
The creation of this district directly addresses some of S&T's recruitment challenges by providing a simplified wayfinding experience for prospective students arriving to campus for the first time. They will arrive to this area, park nearby, and easily navigate to the welcome center. The experience of arrival will be memorable and inspiring, and its excellence will be reflective of the caliber of university they are visiting. Views as prospective students walk to the welcome center will include S&T's research on display as well as the student experience center.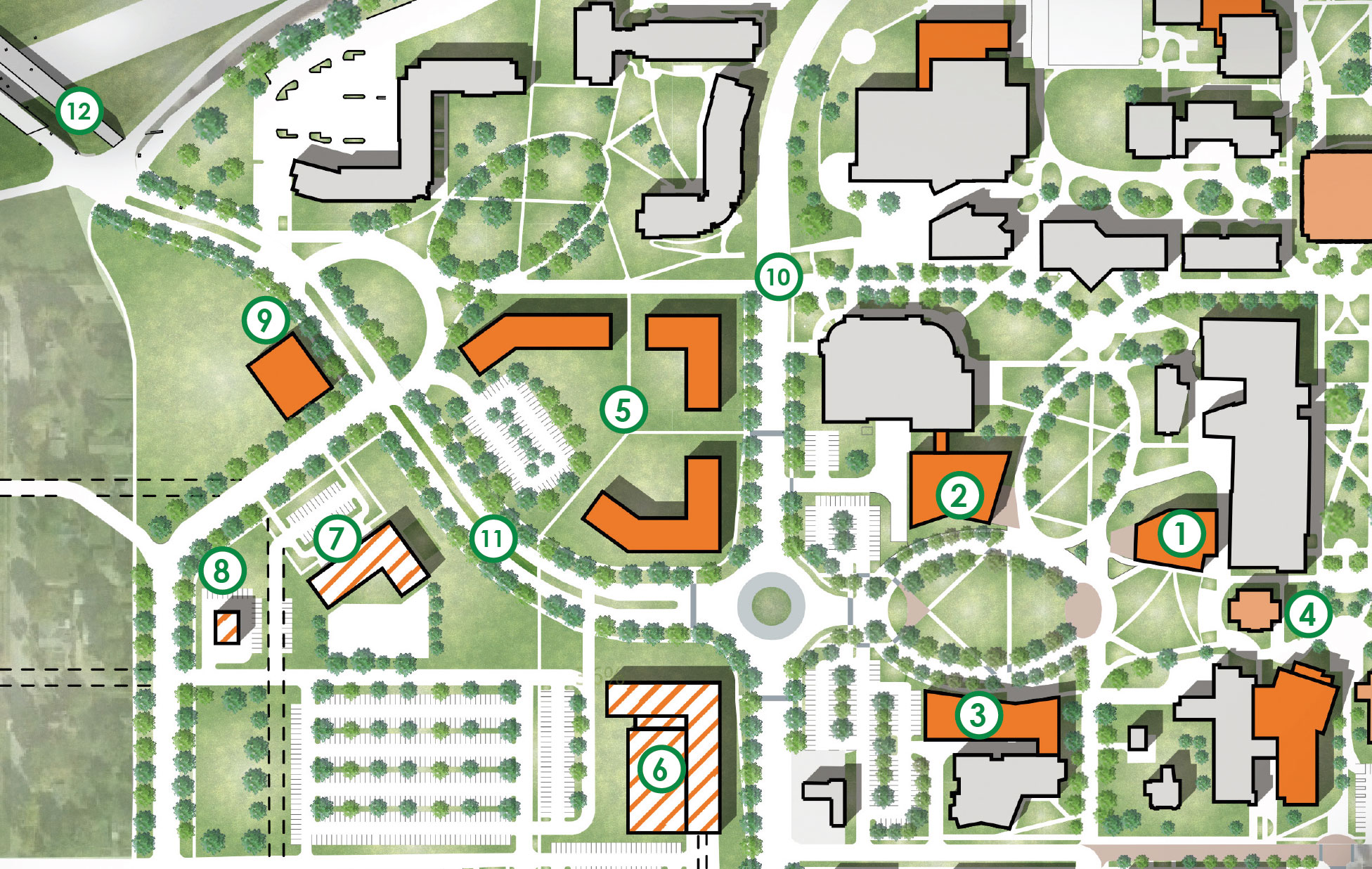 Arrival District Projects
Welcome Center
Innovation Lab
Future Academic Building
Rolla Hall Renovation
Future Development
Hotel and Conference Center & Parking
Childcare Center
Small Retail
Future Development
Widened HWY 63 Pedestrian Underpass
University Drive Realignment
New Pedestrian Bridge and Landscaping